Create Your Legacy Gift
It's never too early or too late to begin thinking about and planning your legacy.
Big Sur Land Trust's promise of conservation is for the long term and requires consistent funding. Though we continuously seek public funding, grants and private donations, we also rely heavily on planned donations from our supporters. All planned gifts to Big Sur Land Trust, no matter what the size, provide a much-needed resource. The need is growing more urgent to protect and care for the lands we all love!
Inspiring a love of the land and conserving the treasured landscapes of Monterey County benefits all of us. You can help assure that your conservation ethic remains forever strong by planning your legacy gift now.
Land & Legacy Society
Big Sur Land Trust established the Land & Legacy Society to honor and acknowledge those who provide support by including the Land Trust in their estate plans.
Land & Legacy Society Membership Benefits:
Recognized in Big Sur Land Trust publications
Invitation to exclusive outings and events on the land, including our annual Land & Legacy Society Luncheon
An open invitation for you and your family to visit properties conserved by Big Sur Land Trust thanks to support from generous donors like you
Please consider Big Sur Land Trust in your plans and become a member of the Land & Legacy Society today!  Our federal tax identification number is:  94-2473415
Planned Giving Options
Wills and Bequests: You can designate a specific dollar amount, an asset, a percentage of your estate, or the remainder after specific gifts are made to your loved ones. Click here to learn more.
Retirement Account or Life Insurance Policy Beneficiary Designation: You can name Big Sur Land Trust as a beneficiary of your individual retirement account (IRA), 401(k), 403(b), donor advised fund, life insurance policy or other accounts. Click here to learn more.
IRA Qualified Charitable Distribution (QCD): You also may be able to make a gift to charity with a distribution from your Individual Retirement Account (IRA), and take advantage of tax savings. Click here to learn more.
Charitable Gift Annuities and Charitable Remainder Trusts: You can set up a gift that provides income for life and tax deductions. The remainder funds benefit Big Sur Land Trust. Click here to learn more.
Real Estate: You can donate real estate, such as your home, undeveloped land, commercial or investment property, now or leave it to Big Sur Land Trust. There are several options for donating real estate that Big Sur Land Trust will sell to fund our work. Alternatively, if you own open space property or working lands in Monterey County, we can discuss the possibility of protecting your lands in perpetuity. Click here to learn more.
Transfer Appreciated Assets: Many donors prefer to make gifts of appreciated stocks, bonds, mutual funds, or exchange traded funds. Click here to learn more.
Endowment Gifts: Your direct contribution to the McMahan Family Stewardship Endowment secures the critical stewardship of many very special places for generations to come. The McMahan Family Stewardship Endowment was created by the McMahan family in 2006 to provide critical ongoing support for managing the conservation and community values of our cherished properties. Click here to learn more.
Information to share with your Advisors
Big Sur Land Trust is a 501(c)(3) non-profit organization
Address: 509 Hartnell Street, Monterey, CA 93940
Phone: 831-625-5523
Federal Tax ID number: 94-2473415
Questions?
Would you like more information about planned giving? Are you interested in joining the Land & Legacy Society? Have you already included Big Sur Land Trust in your estate plans?
If you answered yes to any of these questions, please contact Kate Mitchell Mehle, Director of Development at Big Sur Land Trust at 831-886-7813 or by email kmitchell@bigsurlandtrust.org or complete the form below to request more information.
We always recommend you consult with your financial or legal advisors to discuss your unique situation and determine the most appropriate gift options for you and your family.
Information Request Form
Please complete this form to receive more information on planned giving options or to learn more about becoming a Land & Legacy Society member.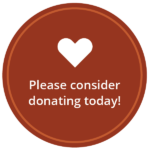 ---
"I am grateful to BSLT for preserving land throughout our county in an 'unpaved' state. That's what land trusts are for. It starts with the land – but it goes beyond just acquiring property. Long-term stewardship is critical to the health of our region's spectacular landscapes. Big Sur Land Trust has played a critical role in preserving many of the open spaces that make living in, or visiting this area, so desirable."