Get Involved
Our mission is supported by generous donors and volunteers who are inspiring love of the land and making it possible for all people living in – or visiting – Monterey County to experience the solace that only comes from being out in nature.
The land needs you! Attend a public stewardship/volunteer event or apply below to become a volunteer below. Whether you're interested in maintaining trails, planting seeds, leading hikes, or educating people about our mission, there could be a role for you! As a Big Sur Land Trust volunteer, you'll get the training and tools you need to advance our shared vision for healthy lands, healthy people, and healthy communities.
---
Volunteer Roles at Big Sur Land Trust
Big Sur Land Trust's volunteer program is based on flexibility and inclusivity. Defined volunteer roles help to ensure volunteer safety, clarify expectations, and enable the 'best fit' for you and your desired role.
Each of the volunteer roles at Big Sur Land Trust comes with a unique set of defined attributes, including responsibilities and scope, qualifications/requirements, goals, and commitment expectations. By identifying a diverse set of defined roles, we both attract and support the extensive community necessary for a healthy volunteer program supportive of Big Sur Land Trust's mission and vision.
---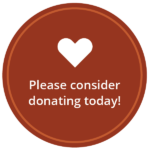 ---
---